Soccx ® sweater with pearl pattern, artwork and pleats
This product is available in the following colours:
Product description
Cool casual looks succeed with the fashionable sweater with pearl pattern from SOCCX. A label print with caviar text and a ripple adorn the front. The sweater is designed with a feminine V-neckline and has small slits in the sleeve hem. The special coloring of the inside gives the sweater a beautiful used look.
loose cut

V-neck

no cuffs

adjustable ruffles

30° special gentle cycle

Do not bleach

do not tumble dry

do not iron hot (max. 110°)

No chemical cleaning

soft wash

50% cotton, 50% acrylic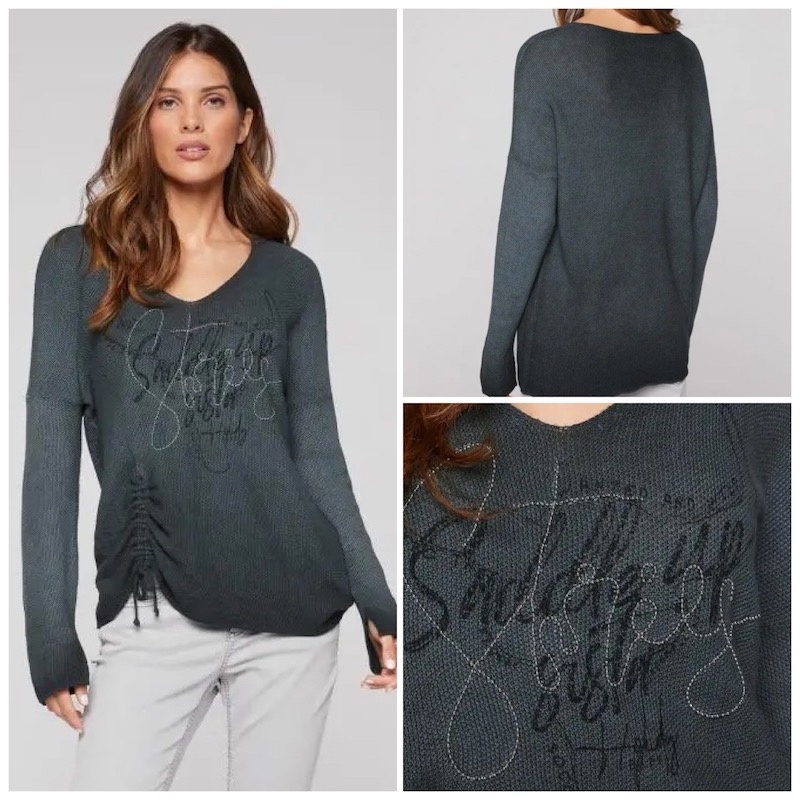 Soccx

€89,95