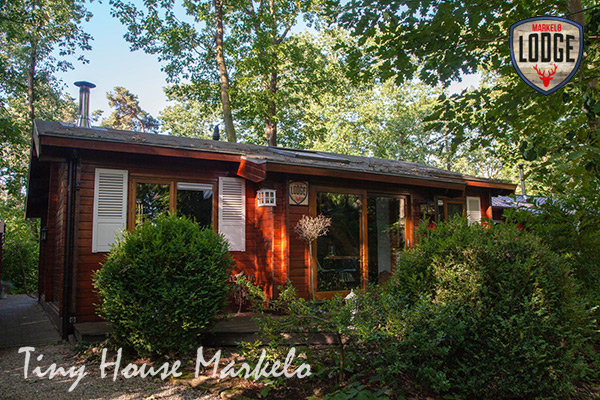 "Tiny House Markelo Lodge" is a cozy detached log cabin in a beautiful wooded area
with a fantastic view of nature on the edge of the beautiful village of Markelo.
Our spacious log cabin is located on the recreation park "Het Hessenheem" ​​with the warm welcoming bistro "De Loep" within walking distance. The village of Markelo is within 5 minutes cycling distance with numerous nice restaurants, terraces and shops. At the park you will find a beautiful outdoor swimming pool, including a toddlers' pool with sunbathing area and sunbeds. Outside the park you will find the outdoor and indoor swimming pool "the 5 hills" tennis courts, mountain bike routes and riding schools. The area is ideal for beautiful cycling and walking tours.
Our lodge sleeps up to 2 people and has a bathroom, a cozy kitchen, a living room and a separate bedroom. The lodge is fully equipped and has a magnificent view. On our terrace you can enjoy breakfast and enjoy the late hours.
We look forward to welcoming you!
John & Angelique
You can book via this link: http://tinyhousemarkelo.nl