Camp David ® T-shirt with photo artwork and used look
This product is available in the following colours:
Product description
The CAMP DAVID T-Shirt has a large artwork on the front consisting of print, embroidery and a large patch with photo print. The crew-neck shirt gets an authentic vintage wash thanks to a special color. A smaller label application adorns the upper back.
with used look

Round neckline with ribbed trim

with neckband

open edges at the shoulder seam

30° gentle cycle

Do not bleach

do not tumble dry

do not iron hot (max. 110°)

No chemical cleaning

soft wash

100% cotton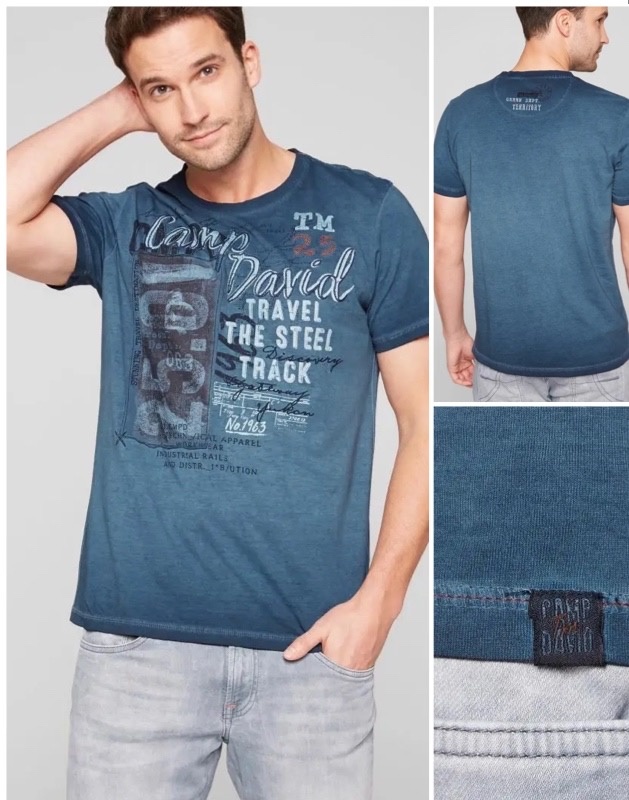 Camp David

€39,95