Camp David ® Crew Neck Artwork T-Shirt, Blue
This product is available in the following colours:
Product description
Cool shirt with round neck from CAMP DAVID with a sporty artwork on the front. Depending on the colour, you can choose between a glossy foil print or a matte rubber print. Both T-shirts have a small label print at the top of the back. A t-shirt for sports and leisure.
Ribbed Edge Neckline
loose cut
with logo neckband
30° special gentle cycle
Do not bleach
do not tumble dry
do not iron hot (1 point)
No chemical cleaning
95% cotton, 5% elastane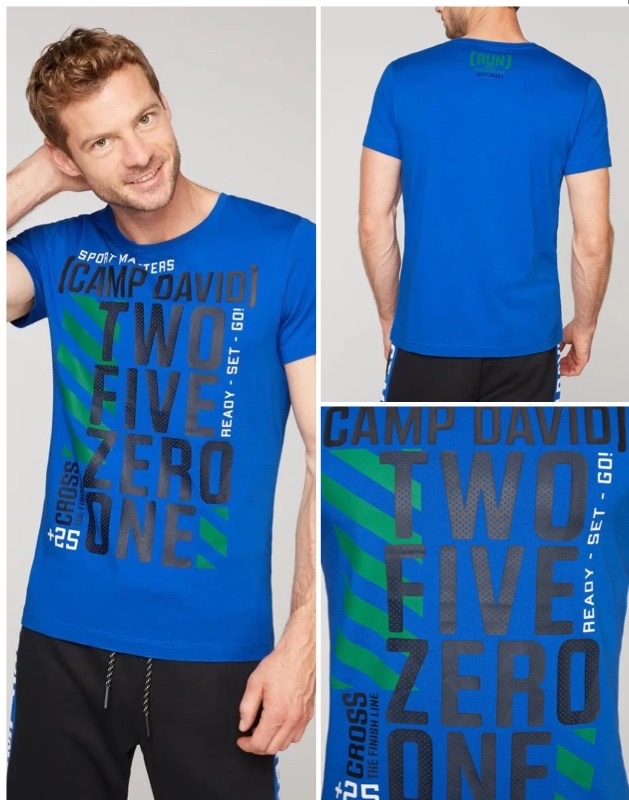 Camp David

€29,95€39,95