Camp David, jacket with reflective color gradient
This product is available in the following colours:
Product description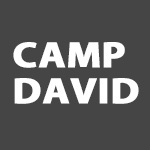 The CAMP DAVID quilted jacket with a reflective spray effect is an absolute highlight for the winter season. The design is completed with the cool color gradient with striking label prints. The branded hood is designed with a reflective insert and an adjustable elastic band. The jacket has practical zip pockets, a front zip with a wind flap and cuffs. Note: It is best to wash on a wool cycle with the lowest possible spin speed.
DETAILS
Inner lining with print and reflective stripes
taped zip pockets with glossy print
loose cut
the lower half of the jacket is darker in the original
two inside pockets with Velcro, one made of mesh
CARE
30 ° special gentle cycle
Do not bleach
do not tumble dry
do not iron
No chemical cleaning
MATERIAL
Material: 100% polyester, lining: 100% polyester, filling: 100% polyester
This jacket is made of a material with a very special coating.
Color abrasion and breakage can occur.
Small bumps in the print cannot be avoided.

The following care tips support the integrity of the fabric:
wash the jacket as seldom as possible
Small surface contamination can easily be removed with just a damp cloth
be removed, avoid vigorous rubbing, use neutral soap
machine wash the jacket individually, if possible in a wash bag
it is best to wash in the wool program with mild detergent
Use the lowest possible spin speed
The mechanical stress should be as low as possible
After washing, gently squeeze the jacket out, do not wring it
do not tumble dry
Shake it up every now and then during the drying process
avoid contact with sharp objects
Attention: do not wear at temperatures below -20 ° C, then the print can break
Camp David

€249,90