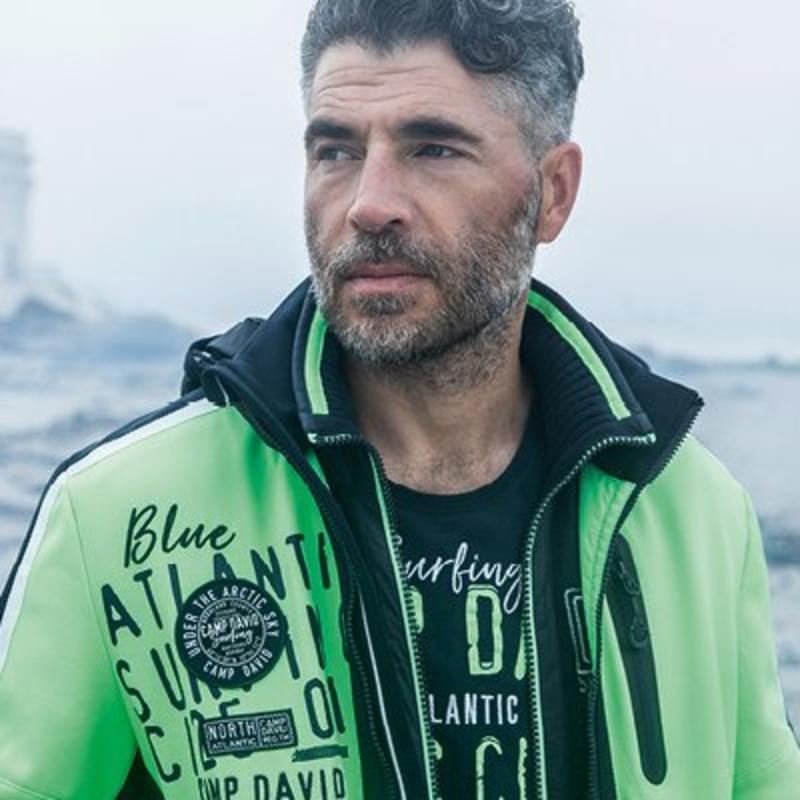 Camp David Online Shop
Camp David, The brand
Camp David offers unmistakable and striking collections and mainly focuses on stylish men's clothing. Camp David has reinvented the casual streetwear feel. As a result, Camp David brings modern and trend-conscious clothing with a very high wearing comfort. Whether it should be sporty, cool or chic - these styles can be combined perfectly with ease.
Camp David clothing is very suited for men who love an active outdoor life.
Camp David, Ambassadors
The positive lifestyle of the Camp David brand and the combination of "Casual" and "formal wear" is unique and the authentic "Camp David" brand ambassadors who support the brand, share this view.
Among others, pop titan "Dieter Bohlen" Olympic beach volleyball champion "Jonas Reckermann" and "Jullius Brink".
The German beach volleyball champions "Armin Dollinger" and "Clement Wickler", actor and TV journalist "Jenke Wilms Dorff" TV host "Andreas Seidl" and ski-legend "Dieter Thoma." Furthermore, the Dutch TV host "Wilfred Genee" is a great fan of Camp David.
Camp David is known for their sweatshirts, polos, shirts and jackets. The developed clothing often has cool and striking prints and the embroideries are of very high quality.
In our shop you will find a vast collection of
t-shirts, polos, shirts, sweatshirts, sweaters, vests, jackets and jeans
Read more
Read less