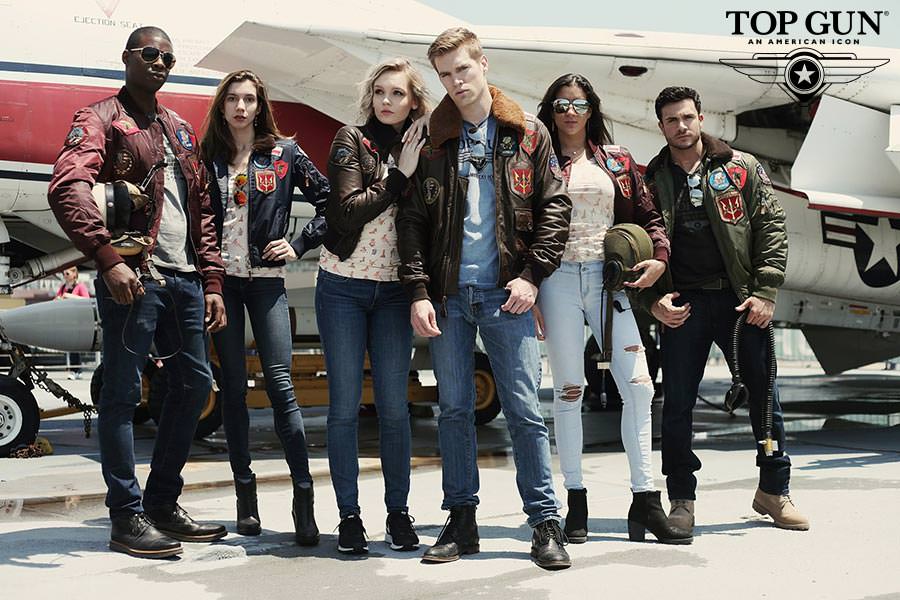 Top Gun® is a clothing brand inspired by the military aviation that goes beyond the aeronautical heritage.
It stands for perfection, authenticity, quality and durability.
The Top Gun® is a lifestyle product that promotes its passion for speed, performance and style with a new,
refined nonchalance that is definitely subtle and has high quality and craftsmanship.
Inspired by military heritage and the popularity of Navy Top Gun, Top Gun® Fashion was founded in 1996 in Queens, New York.
Following the standards of perfection and durability that were used at the Top Gun School,
Top Gun® Fashion wanted to set the same standards in fashion.
Top Gun® Fashion concentrates on the same materials that they use when designing and manufacturing their coats:
heavy industrial nylon products and quality leather. Top Gun® Fashion jackets are designed with an eye on army, history and usability.
Top Gun® Fashion is available from September 2018.