Lucky de Luca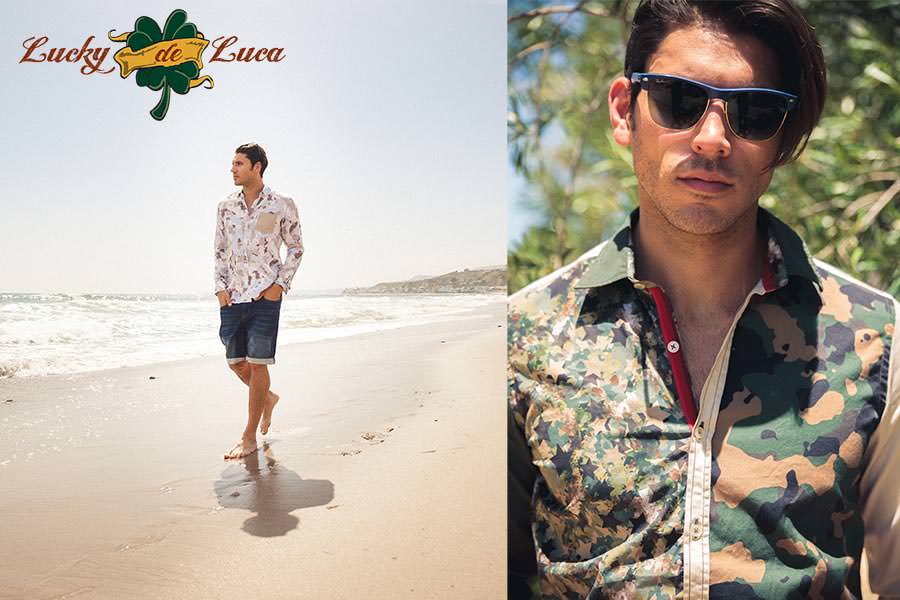 The Lucky De Luca Philosophy
Lucky de Luca is an Italian-American fashion label that stands for refined craftsmanship and utmost attention to detail. 
Founded by Gerardo Valentino de Luca, the label embodies timeless, 
creative design and embraces the motto: "Be yourself and live your dream." 
With each collection, Lucky de Luca creates an expression of individuality and emotion with the finest materials, designs and tailoring.
Gerardo Valentino de Luca, the son of a Neapolitan sculptor and craftsman and a seamstress with Roman roots, 
was born in the early seventies in the idyllic Santa Maria near Naples. 
At the age of five, he moved with his family to Little Italy. 
Around the legendary Mulberry Street plays out his life. "Lucky," as his parents called him, 
loves the hustle and bustle in his shady neighborhood in downtown Manhattan. 
His love is also Hell's Kitchen in Midtown West Manhattan, 
originally a quarter of Irish immigrants between 34th and 37th Street. 
Decades later, Lucky will let these influences flow into his fashion. 
Typical Irish shamrocks adorn his label since 2005 of the first own collection.